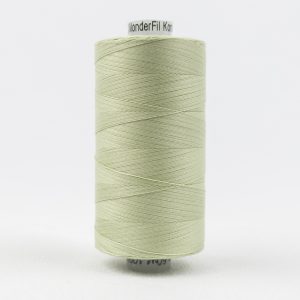 KT700 Light Sage Green
 50wt, 3-ply double-gassed and mercerized Egyptian cotton with a gorgeously soft, clean, and lustrous finish. Free of any type of wax or coating that can cause build up in machines, this super low lint thread is a popular choice for quilting and longarming due to its quality finish and low bulk. Available in 60 lovely solid colors.
We keep 13 of the basic colours, 1000 m, in stock. If you require other colours let us know as we restock every Friday.